Transmission Fluid Nissan Milton Ontario
TRANSMISSION FLUID
Just like your engine oil, transmission fluid protects and lubricates all the moving parts of your transmission.
Over time, metal wear will occur, and the metal filings will be picked up by the oil. This process, including oil deterioration will cause the fluid to discolour. Following the proper maintenance schedule is critical for the protection required.
These pictures show the difference between fresh transmission fluid, and dirty transmission fluid: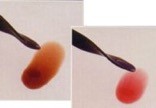 Your transmission also includes a magnet on the end of the drain plug that catches many of the metal particles that are suspended in your oil.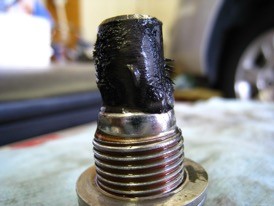 Following the Nissan maintenance schedule is critical to ensure you keep your vehicle in tip-top condition, to protect your investment and the resale value.