In Cabin Micofilter Milton Nissan Milton Ontario
IN-CABIN MICROFILTER
Sometimes called a pollen filter, or occasionally a charcoal filter, the In-Cabin Microfilter is like a small furnace filter, but for your heater and air conditioning. It catches all the dirt/dust/etc.. that comes through your fresh air ducts, and through the interior recycle ducts.
Nissan recommends replacing the filter every 12 months or 24,000km
The filter, over time if not replaced can harbour bacteria, and can cause foul interior smells
Under extreme conditions, if the filter is not replaced, it can become restricted, causing a lack of airflow which will impact the amount of heat and/or cooling ability of the system
NEW CLEAN FILTER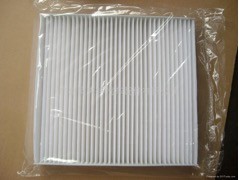 DIRTY FILTER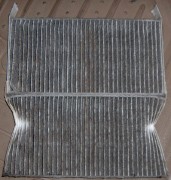 PLUGGED FILTER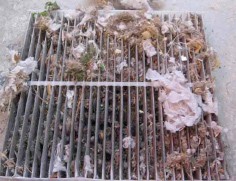 SCHEDULE YOUR NEXT SERVICE APPOINTMENT ONLINE!
Following the Nissan maintenance schedule is critical to ensure you keep your vehicle in tip-top condition, to protect your investment and the resale value.